When it came to using gold in the range, we chose early on to only do solid gold rather than gold plating. To me gold plating, whilst being affordable, is not a lasting solution. We want to make jewelry you can pass on to your great grandchildren so they can wonder why on earth their Great Grampy had a solid gold ring that said 'RAT' on it. 
Instead Great Gramps left you his collection of 100 two toned crusty rings that have not had their gold plating redone in 80 years. One treasured ring worn everyday versus 100 fast fashion rings. Gold plating encourages the oversupply and overconsumption of these jewels. Buying several plated rings would likely equate to the same price as one solid goldy.
Gold plating has all the hallmarks of fast fashion, get the look, forget about longevity. The gold plating process involves the chemical 'Potassium gold cyanide'. Cyanide is toxic to humans (that villain in James Bond who took out his weird jaw after he crunched his cyanide tooth!???).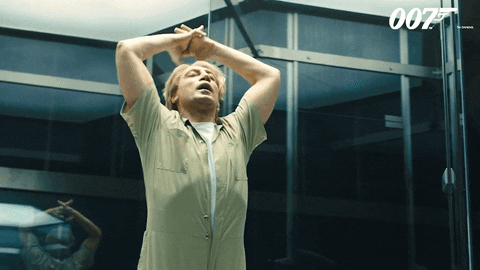 The next part of our investigation was into standard solid gold. Gold mining is extremely dangerous and only possible in some parts of the world. It's dangerous to humans because it happens deep in the ground, with high temperatures, explosions and very toxic chemicals. There have been many many mining disasters in our lifetime that have seen underpaid miners lose their lives. It turns ecosystems and beautiful landscapes into a ravaged wasteland, displacing communities and contaminating drinking water. The mining of standard gold is not ethical. There are thousands of articles about this:
From Al Jazeera '​​Birth defects in Indonesia's Lombok linked to gold mining'
From the Telegraph ''Annihilation by pollution': Peru's toxic gold mines'
We are part of this industry, and even though our gold use is low, funding an industry that causes such immense damage is wrong. 
Recycled gold is a little more ethical in that it doesn't come directly from mines, but it may just be one step removed from so-called 'Dirty Gold' if it's not properly traced. Some consider gold recycled from "post consumer waste" as more ethical, but that can be two steps away from 'Dirty Gold'... Gold carries so much value and plays a huge part in global financial systems. The belief that using recycled gold reduces the amount being mined is false, the only thing that will reduce gold mining is the price of gold dropping. There is more on this here.  
Our research led us to find Fairmined Eco Gold.
'Fairmined is an assurance label that certifies gold from empowered responsible artisanal and small-scale mining organizations. It transforms mining into an active force for good, ensuring social development and environmental protection, providing everyone with a source of gold to be proud of.' 
This type of gold is extracted without the use of mercury and cyanide. They ensure rehabilitation of natural habitats. Water supplies are protected, it's a healthy and safe environment for miners who are paid fairly.
Gold is expensive, Fairmined Eco Gold per gram is more expensive, as it should be. When you invest in a Fairmined Eco Gold piece of jewelry, we have it hallmarked with a stamp certifying that it is made with Fairmined Gold. In order to do this, we have to provide our assay office with proof from our casters that the gold used was Fairmined.
On our invoice from our casters we are given the ID number of the exact mine in the world that the gold used in your piece of jewelry came from, every time we do this I feel proud and excited to support this industry.